Wilo-Stratos MAXO


Join the pioneers.

Due to the high level of interest, the promotion will be extended to the 10th February 2018.
Ahead of their time: the Wilo Pioneers.
Wilo-Stratos MAXO
The world's first smart-pump*
Having made its public debut only recently, the Wilo-Stratos MAXO did not have to wait long to secure its first award: at ISH, it had already been announced as the winner of the prestigious "Design Plus Award powered by ISH 2017"! The award is sponsored by the prestigious German Design Council and rates design quality, overall concept, innovative content, choice of materials as well as technical and environmental aspects. 106 companies from all over the world entered this year's competition and faced the verdict handed down by a jury of seven. 25 products are now distinguished by the "Design Plus Award powered by ISH".
read more
*We understand a smart-pump as a new category of pumps, which goes far beyond our high-efficiency pumps or pumps with pump intelligence. Only the combination of the latest sensor technology and innovative control functions (e.g. Dynamic Adapt plus and Multi-Flow Adaptation), bidirectional connectivity (e.g. Bluetooth, integrated analogue inputs, binary inputs and outputs, Wilo Net interface), software updates and excellent usability (e.g. thanks to the Setup Guide, the preview principle for predictive navigation and the tried and tested Green Button Technology) make this pump a smart-pump.
Hold the future in your hands and be among the first to test the Wilo-Stratos MAXO.
Are you always one step ahead in your mind? Are you curious about innovations and keen on putting them to good use in your daily work? Then you have what it takes to be a Wilo Pioneer!
We are calling on all masterminds, trailblazers and innovators! People who dare to venture into new territory and who will be the first to test our breakthrough pump innovation: the Wilo-Stratos MAXO. Our pioneers will receive the pump and learn all the details about its functionalities in a personal training session with our Wilo experts. We will also accompany you on the installation and commissioning appointments – and use this web page to reflect on your experiences.
The first Wilo Pioneers have already secured their space for the exclusive test run with our pump innovation. We would like to invite you to join us!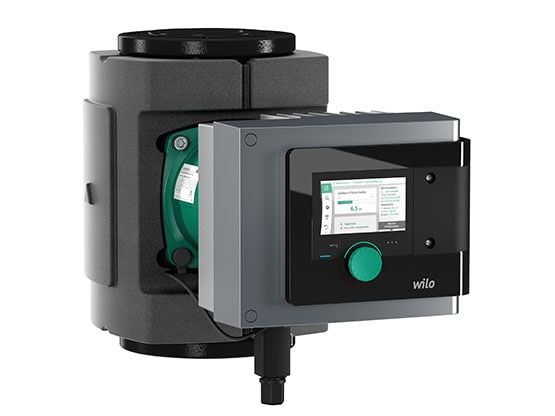 Apply now to join the Wilo Pioneers!
Those interested in joining our mission to drive progress in pump technology can apply to join the Wilo Pioneers. Simply click the link below, complete the registration form and tell us your reasons for wanting to be among the first users of the Wilo-Stratos MAXO. We look forward to meeting you!